Our Satisfied Clients
Testimonials from our most valued clients
Over the years, we've built up a strong local reputation with some of Cornwall's most outstanding local businesses.
Hear from some of our satisfied shopfitting clients from across Cornwall: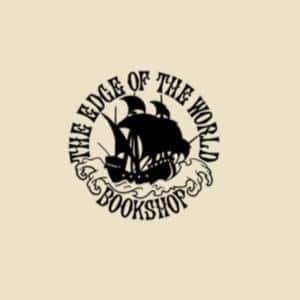 "It was an absolute pleasure working with RRW Shopfitters when fitting out our new shop. They were always honest, flexible and reliable and the work they did was of the highest quality on a very reasonable budget. They worked closely with us on the design and layout of the shop and were instrumental in making it one of the best independent bookshops in the UK. The RRW team worked alongside our team during the final week of fitting and they all were professional, friendly and courteous. Cannot recommend this company highly enough."
James Howorth, co-founder, Edge of the World Books Ltd
---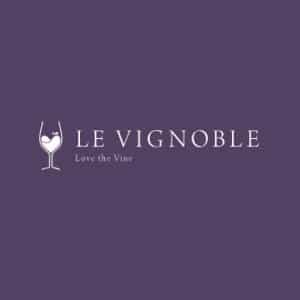 "After using RRW for a second time we are once again delighted with the end result. From the early planning stages through to completion, Ben and the guys have always had a positive & helpful attitude and have been committed to providing effective solutions to end in a quality result. The team at RRW take real pride in their work which is evident in the finished product, we now have a new wine bar that we are very proud of."
Ele Braund, co-founder, Le Vignoble
---
"RRW were asked to quote for our new showroom recently and we're so glad we decided to use them. Friendly, engaging and thoroughly professional the guys did a great job and our new showroom really helps promote our business when our customers come in through the front door. I'd highly recommend Ben and the team."
Adrian Noott, Director, AGAME Sports in Redruth
---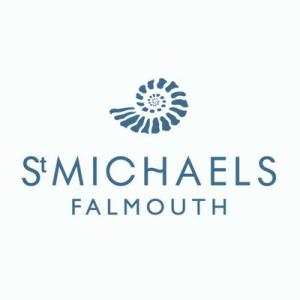 "The team at RRW were a pleasure to work with. They manufactured and installed our new bar, and worked well with the other tradespeople on site at the time. I was pleased with their collaborative approach and the level of finish was great. We will use RRW again on our new 'Wine Cellar' due to complete in Spring 2018"
Chloe Adcock, St. Michael's Hotel & Spa in Falmouth
---
"
We contacted RRW in 2015 with plans for our workshop, Showroom and office extension.
Having previously used RRW for smaller works, I was confident offering them this much larger project. With a tight schedule RRW completed the project on time and to a high standard.

We regularly receive comments from customers on the professional look and feel of our showroom.

Thank you to all at RRW!"
David Tague, Westcountry Blinds in Hayle
---
"We took on RRW to help with the interior fit out of the gym working closely alongside our designer.
From the personable approach, experience, and professional manner in which the works were undertaken, we would wholeheartedly recommend the team at RRW to anyone"
Matt Brettell, The Gym Project in Falmouth
---
"Working with RRW for our Gym Project was great. Hard working, easy-going guys that know their stuff. Look forward to working with them again!"
Stuart Watt, Hooperberg Designs in Truro
---
"RRW worked with us to design and plan the interior and counters for our coffee house by the sea.
The experience and knowledge of the team at RRW, combined with excellent listening and communication skills, culminated in a two phase project. The work was undertaken with enthusiasm and expertise and as much as possible around our opening schedule.
When things didn't go quite to plan, as is inevitable in any project we were kept informed and a solution was always found — sometimes a better solution than what was originally intended.
Ben's quoting and invoicing was clear and fair, and he was very respectful of the budget. I will definitely work with RRW in the future and would recommend them to anyone looking for a really thoughtfully-designed (and built) shop interior."
Charlotte Young, The Copper Spoon in Marazion
---
""RRW supported my new business, Maritime Books Ltd, by fitting out an industrial unit to create three offices and a stockroom, including installing all electrics and a Cat 5 loom to support IT and telephones.
The quote was competitive, the work was carried out to a high standard, in a timely fashion and, most importantly, Ben and his team were infinitely patient with me and the various minor (and some major) changes I decided to make to the original concept.

Their advice in creating the eventual design was critical and most helpful.

I have no hesitation in recommending Ben and his team to anyone seeking a shop fit out, or similar, task. They offer a high quality, efficient, effective and value for money service."
Ian Whitehouse, Maritime Books Ltd, Plymouth
---
"I bought a property down in Cornwall, which is outside of my area, and I hired RRW to install some fitted wardrobes.

I've been in the building game all my life and I've used many subcontractors over the years. RRW are honestly as good as anyone I've ever used. They gave me a price, there were no extras at the end, they arrived on time, and completed the work in the timescales promised. Most importantly, they did a first-class job on my wardrobes!"

John Mitchard, Chairman, Melhuish & Saunders
melhuishandsaundersltd.com
---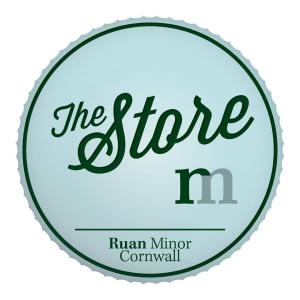 "'We hired RRW to refit our very tired and neglected Post Office and store, creating additional space for a small café area. The shop was stripped right back to the original walls and RRW created new till, seating and shelving areas. The walls were re-clad, a suspended ceiling installed with LED lighting and new electrical sockets along with new flooring throughout.

The work was completed to a very high standard and attention to detail was excellent. All works were completed in 3 and a half weeks. The team at RRW even went the extra mile and helped with signage and an awning that the designer failed to supply to order.

We are delighted with the result. A year on and the shop still looks fresh, clean and welcoming. We have received wonderful comments from customers regarding the warm, friendly and welcoming atmosphere created in the new space. We would not hesitate to recommend RRW Shopfitters to other business owners."
Claire Bollard, Ruan Minor Store, Café and Post Office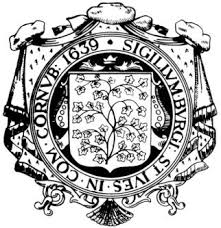 St Ives Town Council was really pleased to select RRW Shopfitters to be the main contractor for the refurbishment of the town's library – and delighted with the brilliant work that the company produced.
Ben and his team impressed us from the outset. They quickly understood that our project was very important to the council and our community. They listened patiently to what we wanted, adapted to our changing brief, and gave good advice and leadership when it was needed. All of the RRW team was professional, calm and approachable throughout the work, and they continue to give us great help and advice.
Many people in our community tell us how impressed they are with the new-look library, and the staff absolutely love it. We would have no hesitation at all in using RRW for similar projects in future.
Louise Dowe, Town Clerk ,St Ives Town Council